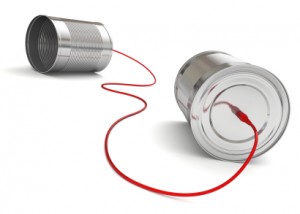 Hello;
Need to get in touch with me?  Want to comment about the website?  Got a question for the Podcast?  Need some help with your business?
There are lots of ways to contact me, and I do my very best to respond to each and every piece of feedback, blog comment, voicemail, facebook wall post, and tweet.  I miss some from time to time, but I really do try touch base with everyone that reaches out to me.
If you are trying to reach me, probably the best way to reach me is on my Facebook wall.  I strongly prefer "public conversations" because then I can help other people with the same question that you have.  Private messages on Facebook are not great because I often miss the notification.
A great way to ask me a question is to leave me a message (or send me an audio file) that I can use on the podcast.  I love addressing listener questions on the show, so that is always a great option.
If you want to be on the show, leave me a question or comment on the feedback hotline at 1-214-444-8655.  Even better, leave me a recording on my very cool SpeakPipe hotline.
Need to ask a more private question?  Please submit a ticket at the Late Night Internet Marketing Support Help Desk desk:
http://support.latenightim.com/
Do you Tweet?  Love Facebook.  You can find me in these places pretty readily. Here's how:


Thanks,
Mark Mason
MasonWorld
1314 W. McDermott Suite 106-606
Allen, Texas 75013
USA
+1-214-444-8655