This week on the Late Night Internet Marketing Podcast, we focus on choosing a domain name for the Late Night Night Niche Site. How to choose a domain name is a question that I get a lot, so I am hoping that this live example will help people. Specifically, we discuss the things to think about and look out for when picking a name, and the tools you can use (domain name generators) to find a good domain name.
In the new segment, we keep track of the evolving Google Penguin 4.0 SEO story. It looks like things are finally settling down. The two major takeaways are that Penguin is now dynamic (it can be updated week to week or day to day) and backlink penalties seem to be a thing of the past.
Next week, I'm planning on tackling SEO for 2017 — what you need to know in light of the Penguin 4.0 updates and more. You'll want to make sure you don't miss that episode.
Are you making good progress this month? In case you missed it, last week I discussed how to get the most out of the end of the year — even if you are off track on your goals.
Show Notes
Here are the highlights of the things I have shared in this episode:
Internet Marketing News: The new Penguin 4.0 is out and about! This is a real time algorithm which means Google can update the software live and this version will do away with penalties associated with spammy links.
Late Night Niche Site Update: We decided to pick Youth Baseball as our niche to work on as it met criteria that we set in our previous episodes and the next step is picking a domain name. So what are the things we should consider in picking one? I have come up with the ultimate checklist in choosing a domain name (you can download that list by clicking the yellow button below) but here are the highlights:
The characteristics of a good domain name:

People will look at the search results and check if your URL looks spammy, if it's related to what they are searching for or if it sounds professional, so choose one that is solid and makes sense. A catchy domain name will also improve your click through rate.
Your website's URL should be something which can be remembered.
Your domain name should not be something which needs explanation or which needs to be spelled thoroughly.
Your URL should not violate trademark law. Do due diligence – you can hire an attorney to do trademark search, use tools such as LegalZoom or at the very least, Google it!
Get a .com. It's not a rule but SEO-wise, I recommend that it is best to stay with a .com
Check your domain name for availability on social media.

Unveiling our domain name for this project in our Late Night Niche Site: Youthbaseballzone.com (Wohooo!)
Links Mentioned In This Episode
The Ultimate Domain Name Checklist
Thinking about buying a domain?  Before you do, be sure to download and use the Ultimate Domain Name Checklist.  This list will help you make sure that you get it right the first time.   Click the button below to have the checklist delivered straight to your inbox.
Get Your Domain Name Checklist Today
Here are those pictures of Zach that I promised. Zach plays "under 10" year old baseball in our city league here. He's our starting second baseman, holds a spot on our pitching rotation.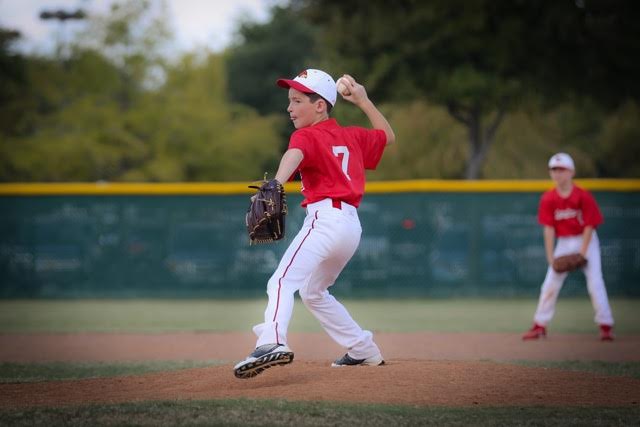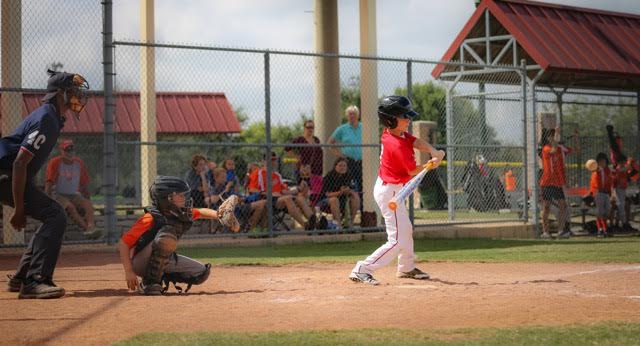 Want More Late Night Internet Marketing?
Help Me Help You
The more I hear from you about your struggles, trials and tribulations, the more I can help. So, be sure to leave comments on this post to reach out to me on Twitter @LateNightIM or on the LateNightIM Facebook Fan Page.
I'd love to hear what you think about the podcast. Better yet, I'd love to answer your question about Internet marketing on the show. Just drop me a line here on the blog or on the digital recorder at 214-444-8655. Don't worry, there are no stupid questions. Unless you tell me not to, when you ask a question or leave a comment might even use it on the show.
Help Me Help Others
Thanks so much for your reviews on iTunes. We get a ton of exposure from iTunes, and we really appreciate the reviews there. At last count, we were over 100 reviews worldwide and counting. Reviews help us get new listeners — so I really appreciate you taking the time to leave a review. To leave a review, just go to latenightim.com/itunes and follow the instructions. Thanks!
Transcript
I hope you're doing absolutely fantastic and that you're having a fantastic end of the year. Just last week in Episode 107 we talked about finishing the year strong. If you missed that, I encourage you to go back to get a listen to that, get charged up, and get going for the rest of the year. I know I've been making a lot of progress on my internet business and I'm really excited about finishing the year strong, lots of exciting stuff going on.
Speaking of finishing the year strong, a little shout out to my kid brother Stephen, he had his birthday this week and he's the big 4-0, that's pretty exciting. I remember once upon a time when I was 40, long, long, ago. He's not that much younger than me, but you get the idea. Happy birthday, brother. I hope you had an absolutely fun time.
He was actually able to come to Dallas, he had a speaking engagement over in Fort Worth and he ducked over here to have dinner with me. I really appreciate that, that was really cool. He's actually an expert in intellectual property, so he had not listened to Episode 106 on copyright law so I didn't get any criticism from him. You know how I say I'm not an attorney, he actually is, so I guess if he gets around to listening to that I might get some listener feedback.
Speaking of listener feedback, I have a little of that for you right now.